Damascus Chef Knife Set (Camel Bone) with Nakiri, Santoku & Chef Knife | Kitchen Cutlery Combo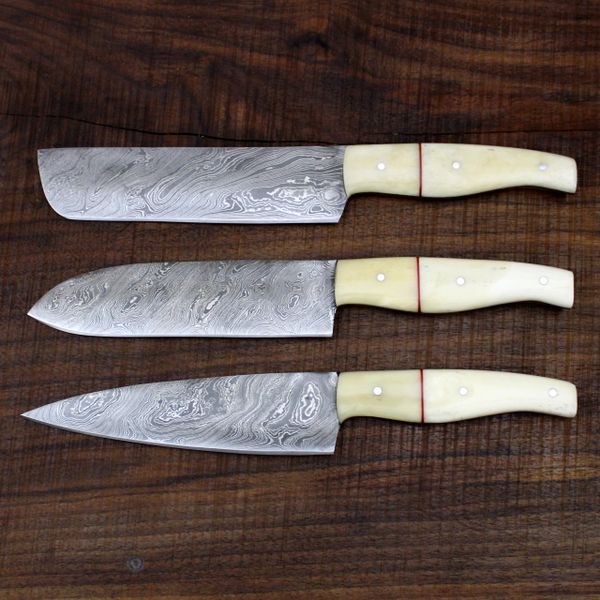 Damascus Chef Knife Set (Camel Bone) with Nakiri, Santoku & Chef Knife | Kitchen Cutlery Combo
This set includes a Standard Chef Knife, 
A Santoku Knife (An all purpose knife that can be used for slicing, dicing and mincing.)
and a Nakiri Knife (Vegetable Knife)
All three are 12 inches in total length with 6.5" blades
The Scales are crafted from Camel Bone
We recommend using a scotch brite non abrasive sponge with dishwasher fluid to wash damascus steel cutlery and immediately drying the blade after wash - once dried, apply a thin layer of mineral or coconut oil to keep the blade protected. Doing this will ensure your damascus blade lasts a lifetime without accumulating any rust or oxidizing.

Reviews