(sold out) Marauder No. 5 - Large Heavy Duty Damascus Cleaver with Camel Bone and Stag Horn Scales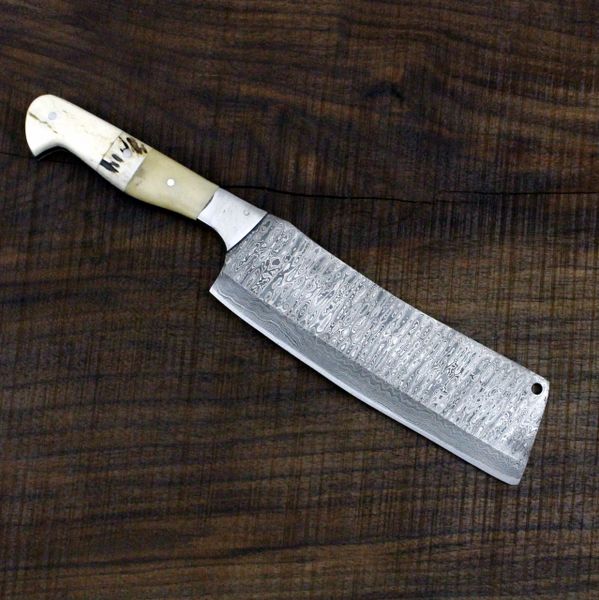 (sold out) Marauder No. 5 - Large Heavy Duty Damascus Cleaver with Camel Bone and Stag Horn Scales
Details below:
Total length: 13"
Blade length: 7.5"
Blade width: 2.3"
Weighs approximately 610 grams
Handle crafted from Camel Bone, Stag Horn and an SS Bolster with a Recurved butt (allow minor room for variations in natural materials such as wood grain, bones and horns)
Sheath crafted from genuine hand-stitched cowhide leather with brass snap buttons - custom made to fit like a glove 
This blade is hand forged with 1095 and 15N20 high and low carbon steel. It's upto 58 HRC on Rockwell Scale. Very Tough and Durable.
We recommend regular maintenance/cleaning of all damascus blades with food safe mineral or coconut oil. This prevents any rusts on the steel and will play a key role in your knife lasting a Lifetime 
Must be 18+ of Age for purchase.
Reviews