Marauder X - Large Heavy Duty Damascus Cleaver with Solid Jigged Brass Scales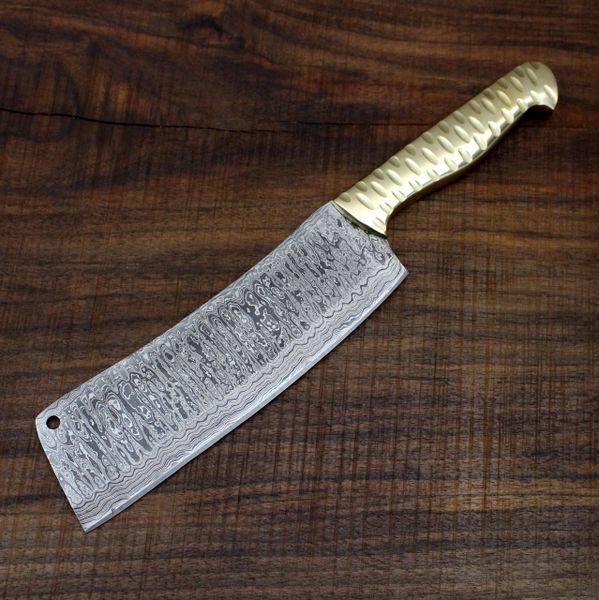 Marauder X - Large Heavy Duty Damascus Cleaver with Solid Jigged Brass Scales
Total length: 13"

Blade length: 7.5"
Blade width: 2.3"
Weighs approximately 740 grams
Handle crafted from Solid Jigged Brass with a Recurved butt (adds about 140 grams to the overall weight)
Sheath crafted from genuine hand-stitched cowhide leather with brass snap buttons - custom made to fit like a glove 
This blade is hand forged with 1095 and 15N20 high and low carbon steel. It's upto 58 HRC on Rockwell Scale. Very Tough and Durable.
We recommend using a scotch brite non abrasive sponge with dishwasher fluid to wash damascus steel cutlery and immediately drying the blade after wash - once dried, apply a thin layer of mineral or coconut oil to keep the blade protected. Doing this will ensure your damascus blade lasts a lifetime without accumulating any rust or oxidizing.
Must be 18+ of Age for purchase.
Reviews