7" Small Damascus Knife with Walnut Wood Scales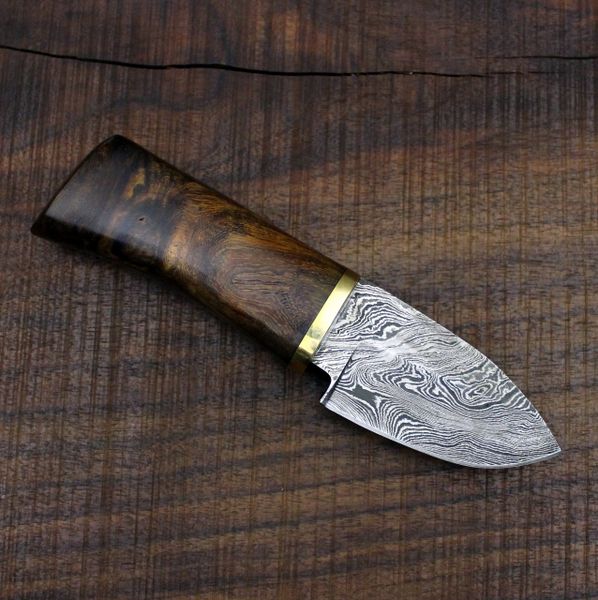 7" Small Damascus Knife with Walnut Wood Scales

Blade length: 3" with a quarter inch ricasso.

Weighs approximately 200 grams

Rounded handle from walnut wood with a brass bolster.

Sheath crafted from genuine leather with belt loop in the back

This blade is hand forged with 1095 and 15N20 high and low carbon steel. It's upto 58 HRC on Rockwell Scale. Very Tough and Durable.
We recommend regular maintenance/cleaning of all damascus blades with mineral or coconut oil. This prevents any rusts on the steel and will play a key role in your knife lasting a Lifetime

Must be 18+ of Age for purchase.

Reviews