Bill the Butcher - Damascus Cleaver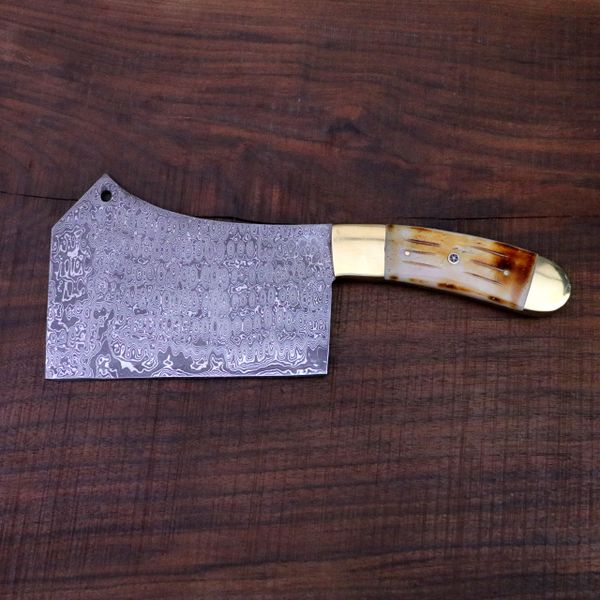 Bill the Butcher - Damascus Cleaver
"Bill the Butcher" inspired cleaver from Gangs of New York but with a shorter handle, and damascus steel (raindrop) blade.
Overall length: 12"
Blade length: 6.5" (widest point at the top is 5", average width throughout 4")
Weighs approximately 1.4 Lbs
Handle: Solid Brass bolster and Butt, Camel Bone (Jigged and Torched Bone), Mosaic Pin and Standard pins
Genuine Leather Sheath with Snap Button Closure and Belt Loop
This blade is hand forged with 1095 and 15N20 high and low carbon steel. It's upto 58 HRC on Rockwell Scale. Very Tough and Durable.
Reviews