[Sold] Bisturi - Damascus EDC Knife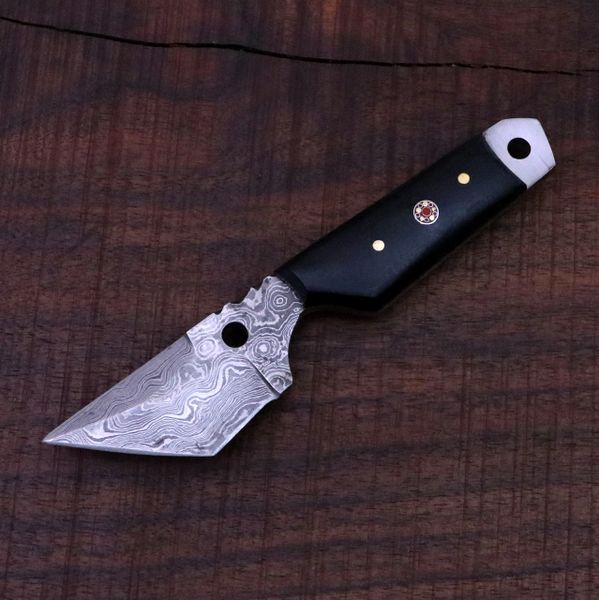 [Sold] Bisturi - Damascus EDC Knife
Knife length: 6"
Blade length: 1" front and 1.5" top edge
Weighs approximately 9 Oz
Handle: Micarta with Mosaic Pin
Sheath crafted from cowhide leather with belt loop at the back
This blade is hand forged with 1095 and 15N20 high and low carbon steel. It's upto 58 HRC on Rockwell Scale. Very Tough and Durable.
Reviews