Damascus Tracker Knife with Horizontal Sheath / Holster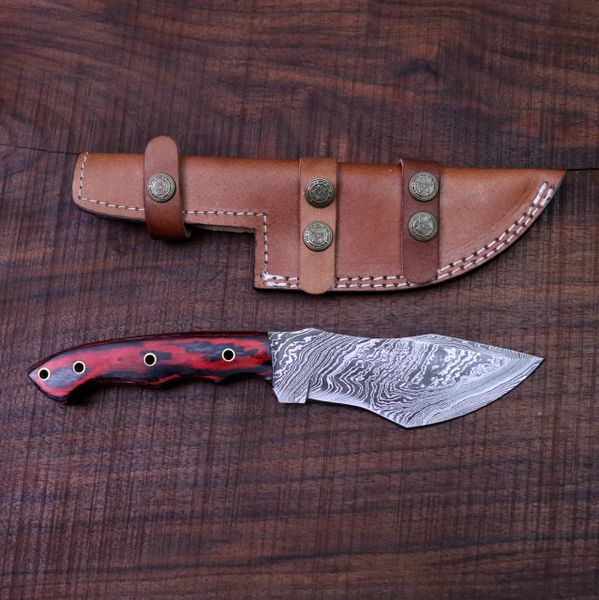 Damascus Tracker Knife with Horizontal Sheath / Holster
Knife length: 10.5"
Blade length: 5"
Weighs approximately 280 grams
Handle crafted from Densified Wood with brass hollow pins and lanyard hole at the bottom.
Sheath crafted from genuine hand-stitched cowhide leather with brass snap buttons (horizontal sheath)
This blade is hand forged with 1095 and 15N20 high and low carbon steel. It's upto 58 HRC on Rockwell Scale. Very Tough and Durable.
Note: The Damascus blades in our knives are all 100% Genuine and Hand-forged. When layers of steel are melted, hammered, twisted, cut, and re-melted and hammered - they're given a unique pattern unlike any other. This process is what allows each Damascus knife to be unique and one of a kind. None of our knives have the pattern printed on them. They're all products of hard work and craftsmanship backed by years of experience. 
Must be 18+ of age for purchase
Reviews