Large Damascus Chef Knife 13.5"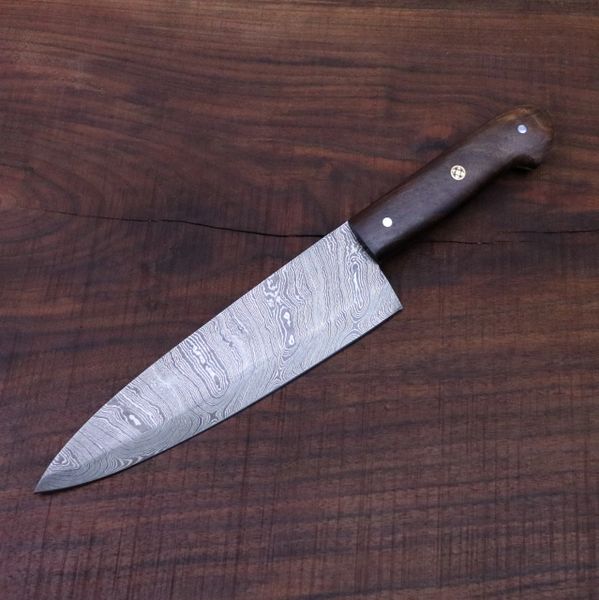 Large Damascus Chef Knife 13.5"
13.5 Inches in Total Length

8.5 Inches Blade Length with a wide base at 2.2" 
Handle: Walnut Wood. Mosaic Pin. SS Pins.

Weighs 340 grams



Care and Maintenance:

Best place for storage are exposed magnet knife holders or anywhere that wouldn't absorb moisture from the Damascus Steel as it should be lubricated (with coconut or mineral oil) and kept that way for it to last a lifetime without any rust. Should Any surface rust appear due to negligence of care, it can easily be wiped off with a mixture of vinegar and lime and re-coated with mineral or coconut oil (best food-safe lubricants for damascus steel thus far)

Sharpening Should be done professionally using oil whetstones with 800 to 900 grit for sharpening, and 4k to 5k grit for polishing. If using any commercial knife sharpeners please ensure the angels are set to the right bevel matching the knife's existing edge to avoid any damage.

Reviews