Large Damascus Bowie with Dyed Camel Bone and Buffalo Horn Handle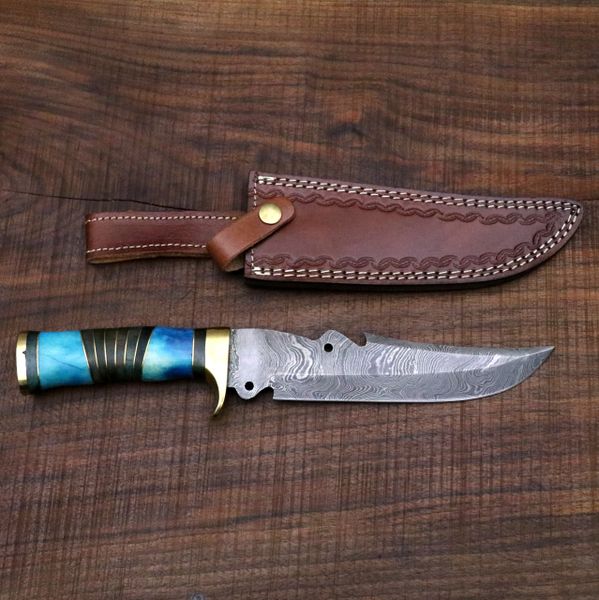 Large Damascus Bowie with Dyed Camel Bone and Buffalo Horn Handle
Knife length: 13"
Blade length: 7"
Weighs approximately 400 grams
Handle: Dyed Camel Bone, Buffalo Horn, Brass 
Sheath crafted from genuine hand-stitched cowhide leather and brass snaps to fit like a glove with a belt loop
This blade is hand forged with 1095 and 15N20 high and low carbon steel. It's upto 58 HRC on Rockwell Scale. Very Tough and Durable.
Must be 18+ of age for purchase
Reviews