Limited Edition Handmade Folding Knife - CF6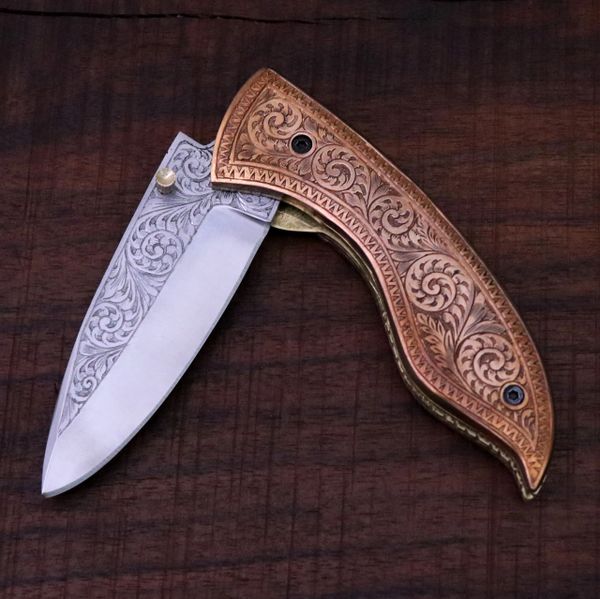 Limited Edition Handmade Folding Knife - CF6
A work of art made to last lifetimes and passed down from one generation to the next.
Hand-carved throughout the handle, spine, and blade. 
With a High grade Carbon Steel blade at 3.25" 
Handle is made from a mixture of Copper and Brass. Locked in with hex screws.
Liner Lock Mechanism to ensure safety in use
Total length when opened is 8"
Total length when closed is 4.75"
Weighs 12.4 oz
Comes with a dark brown leather case with belt loop in the back
Must be 18+ for purchase.
Reviews