Mini Damascus Dagger with Walnut Wood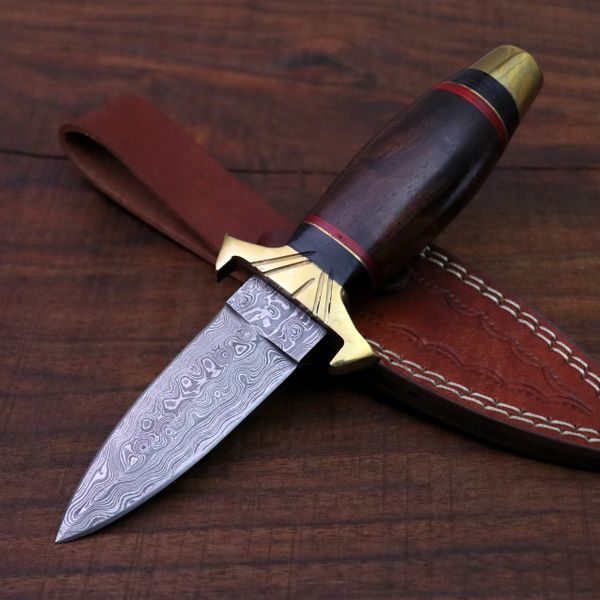 Mini Damascus Dagger with Walnut Wood
Knife length: 7.5"
Blade length: 3" double edged 
Weighs approximately 200 grams
Handle: Walnut Wood. Brass. Densified Wood.
Comes with a genuine leather sheath with a belt loop.
We recommend regular maintenance/cleaning of all damascus blades with coconut or mineral oil. This prevents any rusts on the steel and will play a key role in your knife lasting a Lifetime 
Must be 18+ of Age for purchase.
Reviews