Mini Damascus Tracker With Buffalo Horn Handle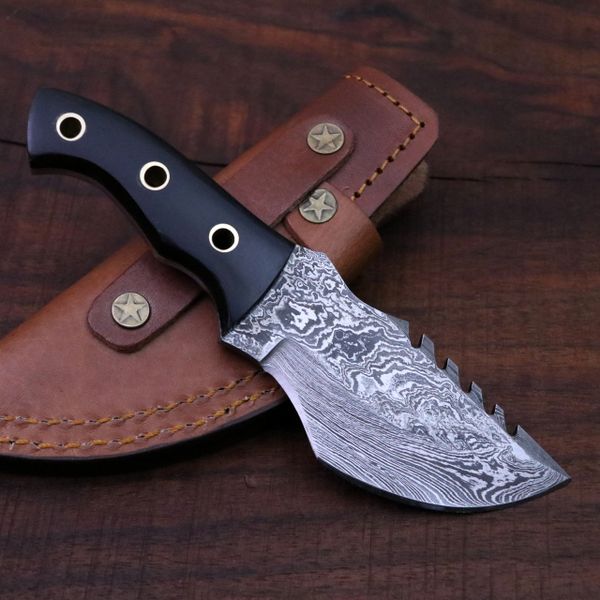 Mini Damascus Tracker With Buffalo Horn Handle
Knife Overall length at 6 inches
Mini Damascus Tracker Blade with the length at 3 inches. Forged from 1095 and 15n20 carbon steel - Forged to last, Tough and Durable and maintains a sharp edge for a long time.
Leather Sheath with a brass snap button closure and vertical belt loop in the back. 
Scales crafted from Buffalo Horn with hollow brass pins.
Weighs roughly 135 grams
Must be 18+ for purchase

Reviews