One Of A Kind Damascus Steel bowie knife [S057]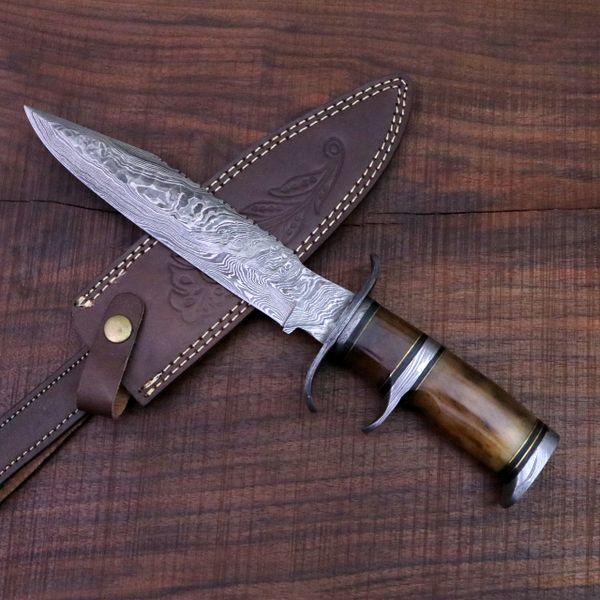 One Of A Kind Damascus Steel bowie knife [S057]
[Being sold exactly as pictured]
Knife Overall length: 13.5"
Blade length: 7.5" 
Weighs approximately 15 oz
Handle: Dyed Camel Bone with Brass Rings, Damascus Guard and Butt
Custom sheath crafted from genuine hand-stitched cowhide leather, hand tooled with belt loop and brass snap button closures
This blade is hand forged with 1095 and 15N20 high and low carbon steel. It's upto 58 HRC on Rockwell Scale. Very Tough and Durable.
Must be 18+ of age for purchase
Reviews