Wayfarer No. 5.2 - Damascus Steel Minimalist Folding Knife with Camel Bone Scales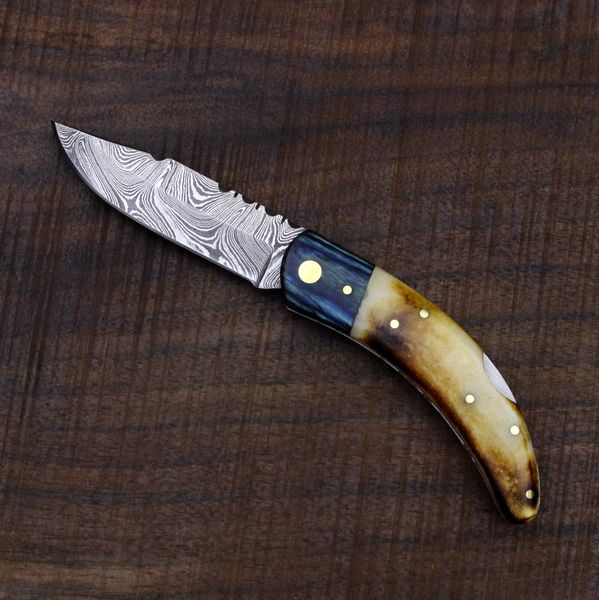 Wayfarer No. 5.2 - Damascus Steel Minimalist Folding Knife with Camel Bone Scales
Minimalist design that makes it more affordable while maintaining Blackbeard's quality.
Folding Knife with Lockback mechanism.
The blade is forged from Damascus Steel which just like all of our blades are a blend of 1095 and 15n20. Hardened and made in a flat saber grind with a secondary bevel.
Handle made from Torched Camel Bone and Densified Wood with brass pins and a Stainless steel jimped spine with SS liners for added strength to the scales when the knife's opened.
Blade length is approximately 2.8"
The knife's total length when opened is 7" and 4" when closed
Comes with a leather case with a brass snap button and a belt loop in the back.
Must be 18+ of age for purchase.
Reviews